News
We started a new strategy term!
On 22 October, we held our strategy day at MagNet Community House where our management presented the main strategic directions and goals for the next 3 years which we then discussed in smaller groups. Those who were interested were able to get involved in the process of updating the strategy from the very beginning, but it was very important for all of us to understand and know our common goals, as we will be working together to achieve them in the coming years. It was also good to talk about how we would like to see Clarity to be in a few years' time, and to feel in the team that the values we are most proud of from the beginning and have always been able to build on, have fortunately not changed over the years.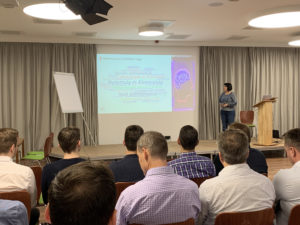 Of course, we also squeezed a bit of fun into the day's programme, so the day flew by. Thanks to the Coaching Team for their help in working us up on the strategy and professionally running the strategy day.