News
Predictions 2019: Financial Services Firms Shift Their Focus To Operational Efficiency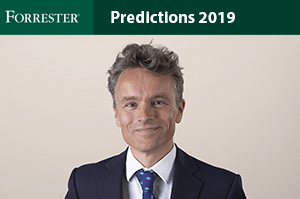 Last time, Forrester experts shared their forecasts for 2019 regarding CIO's. In our post today, we will discuss changes in the financial sector.
In the decade since the global financial crisis, much of the financial services industry has made a strong recovery. While many governments are still nursing large debts, most banks, investment management firms, and insurance companies have long since returned to good health. Growing economies, rising interest rates, and increased trading activity have delivered strong earnings for many financial firms.
But there are dark clouds on the horizon. Climate change, volatile politics, trade wars, and relentless cyberattacks all threaten the economic stability on which most financial firms thrive.
Forrester's Vice President and Research Director Benjamin Ensor is here for you to help. See his key recommendations for financial services for the nex year: